Please drop us a line and we'll get back to you as soon as we can.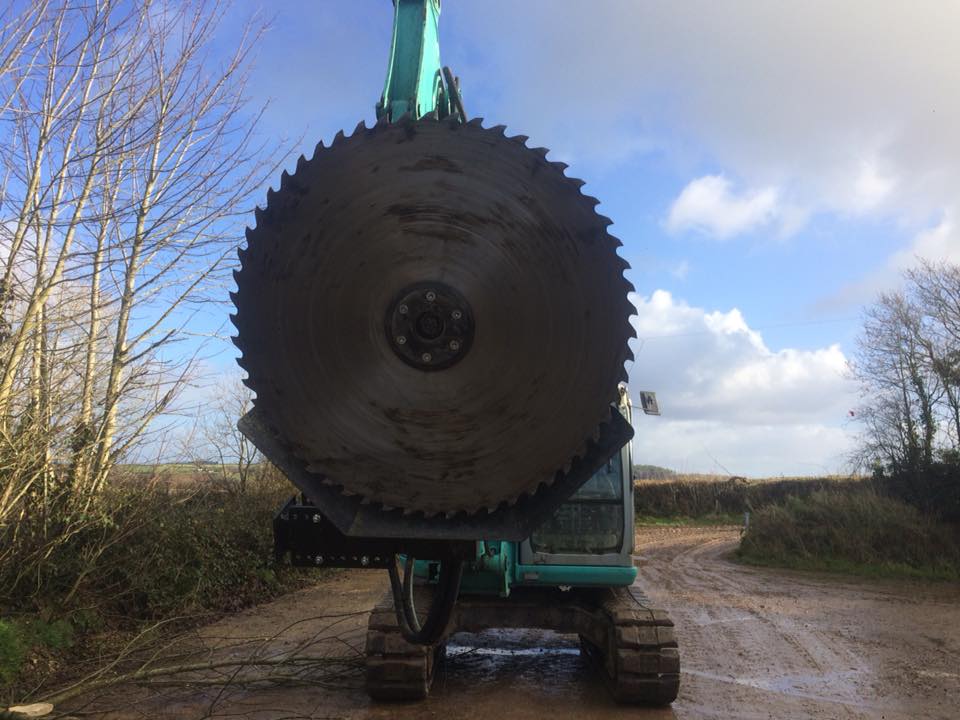 Circular Saw Blade Hedge Cutting
The saw blade circular saw head is ideal for overgrown hedges and trees up to 8 inches diameter. We can cut over grown hedges and trees that are to big to be flailed in a fraction of the time it takes to manually chainsaw the wood. The saws provides a clean cut which helps for excellent re-growth. The saw is be mounted on a 360 degree tracked digger which allows us to get access to most terrain. Tracked 360 degree diggers with heavy duty grabs, tractors and trailers  are available to clean and heap up debris.
The hedge cutting season generally starts on the 1st September and continues through to the 28th February the following year. Wet ground is normally started earlier in the season, and road side hedges are usually completed during periods of wet weather.
"Martin has cleared our overgrown hedges with his saw blade hedge cutter and cleared up the debris in a fraction of time it would have taken to do it with a chainsaw saving us a great deal of time and money.  Very pleased with the quick and efficient service". AM